#Congratulations to Braxton Barnett and Brady Portell (not pictured) for your state qualifier achievements. And also thanks to our coaches!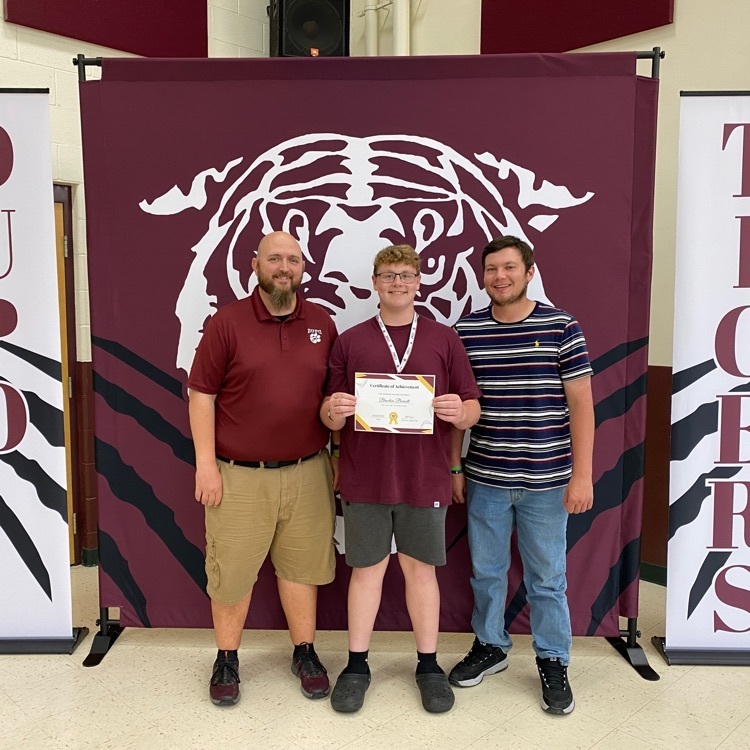 Congratulations to the baseball team on their Regional win over Metro East Lutheran last night. They will play Wednesday against Gibault at Borsch Park in Old Valmeyer. Game time is 4:15 pm. They will not be charging admission. There will not be a concession stand until the championship game on Saturday. You may bring your own drinks/snacks.
Congratulations Peter Taylor and Chris Sacayon!! They signed with Governors State University to run Cross Country and Track.
Todays baseball game has been moved to the SIUE field which is off of New Poag Td in Edwardsville. Game time is still the same! Roy E Field 5200 New Poag Rd, Edwardsville.
Due to field conditions at East Alton Wood River, the softball game has been canceled. The baseball game is still on.
Due to transportation shortages of the opposing team, the JV baseball game has been canceled for tonight. We are hoping to reschedule it.
The JV/V baseball teams will be play at Grizzly Stadium on May 3! The JV game will start at 4:00 and varsity will follow. We will also honor our senior baseball players and their parents between games. Tickets are $4 each. See any baseball player to purchase yours!!
The baseball and softball games have been cancelled for today.
The high school track meet, at Greenville, has been canceled for tomorrow.
Due to excessive water on our field, today's softball game has been moved to Waterloo High School. Game time will still be at 4:30 pm.
Tonight's softball game against Freeburg has been canceled. The team will practice in the gym 3:15-4:15 pm.
Tonight's baseball and softball games, at Sparta, has been canceled. Softball will practice in the gym from 3:15-5 pm. Baseball will not have practice.
The high school track meet has been canceled for this evening. The baseball and softball games are still on and will start at 4:30 pm. If both teams are ready to go we could potentially start a little early.
DUPO HIGH SCHOOL – SPRING SPORTS PHOTOS Sports Picture Day is: Tuesday, March 21, 2023 ALL ATHLETES WILL BE PHOTOGRAPHED FOR MEDIA PURPOSES. NEW! ONLY ONLINE ORDERS WILL BE ACCEPTED. (Please do not bring checks, cash, or order forms to school as they will no longer be accepted.) CLICK HERE TO ORDER (or copy and paste to your browser)
https://bit.ly/3l0R2pT
www.WagnerPortraitGroup.com
Online Pre-Order Password: DUPO8764
Congratulations Maddie Ehrhard, Matthew Hofer, and Alumnus Courtney Argus for your accomplishments in the SIHSBC. Maddie made the All Area team and earned first place honors for high game, high average and high series! Matthew earned 4th place in high game, 3rd in high average, and second place in high series Alumnus Courtney Argus was inducted into the SIHSBC Hall of Fame! Amazing accomplishments by all three! #tigerpride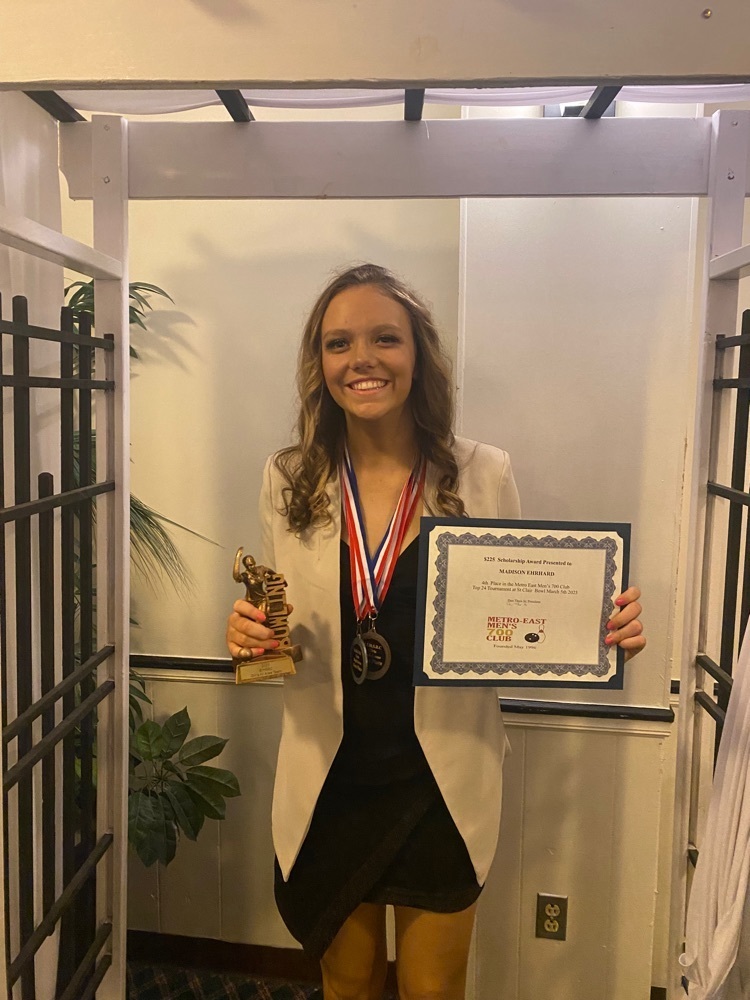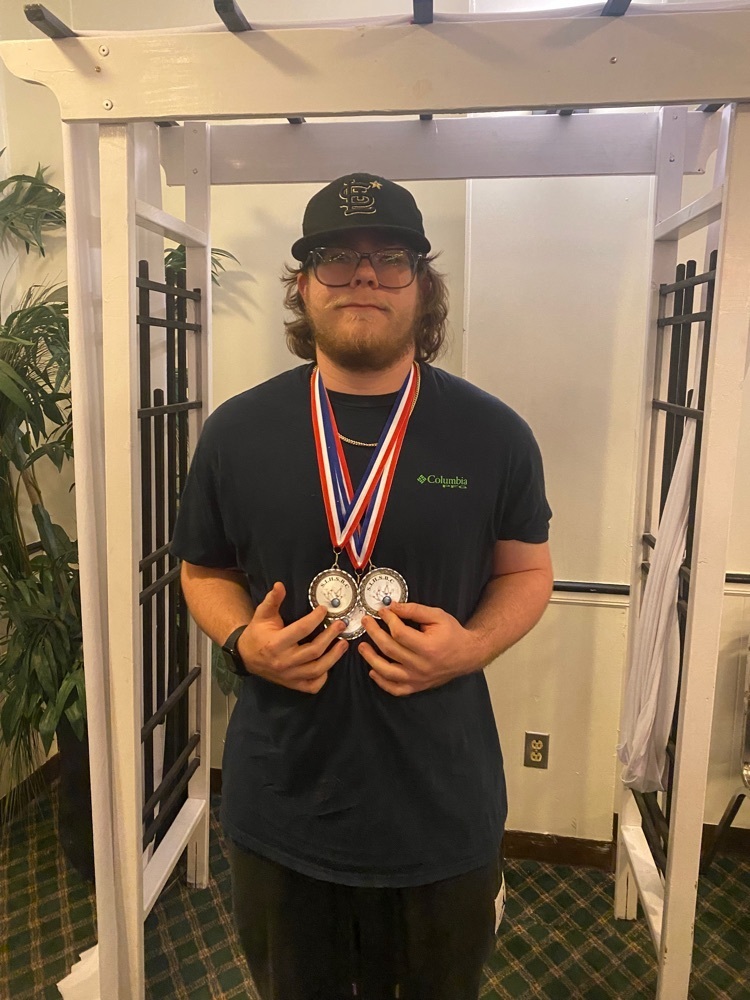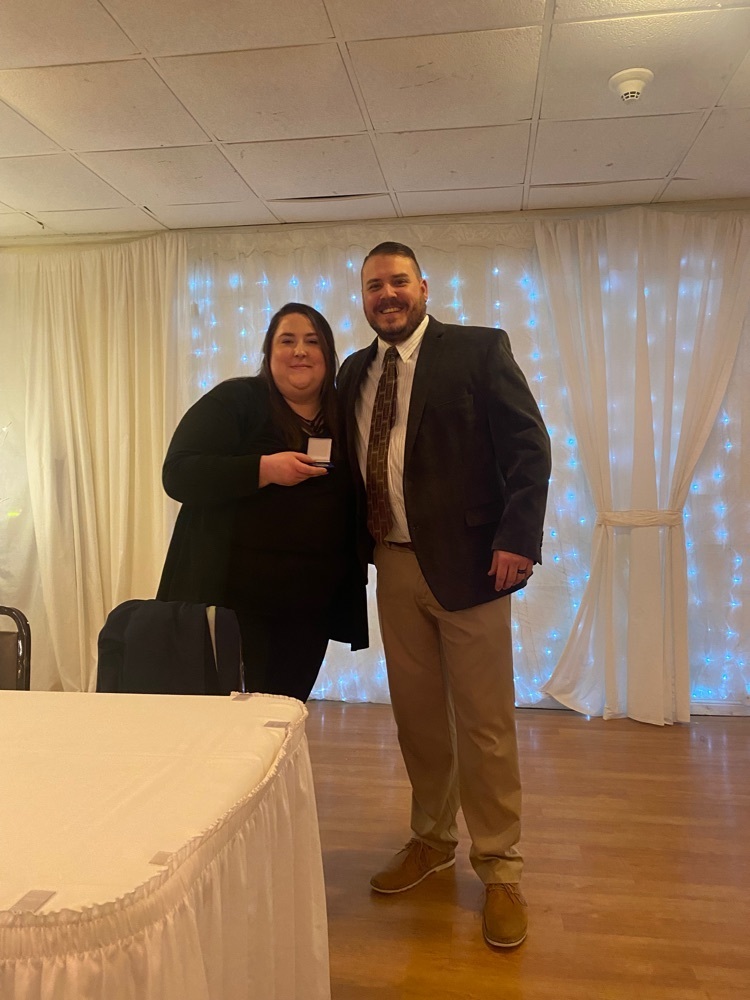 #Congratulations to Maddie Ehrhard for state qualifier in bowling! 🎳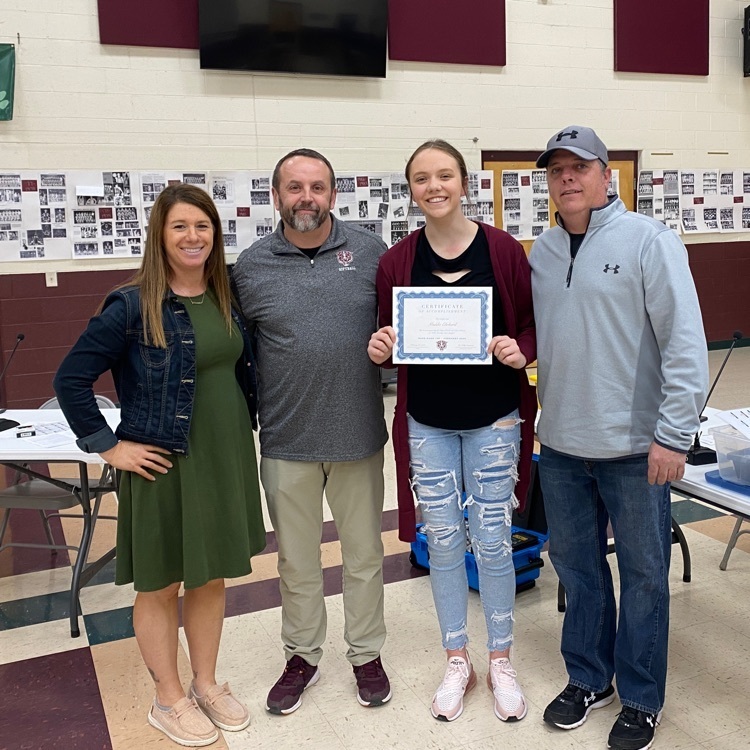 Tomorrow night we celebrate 100 years of Dupo boys basketball! *The player/coach/cheerleader pregame reception starts at 5:30 in the high school cafeteria. (Will end around 6:45) *JV game starts at 6:00 * Between games there will be a short dedication and all former players, coaches, and cheerleaders will be invited to the floor for a group photo with our current teams. *Varsity will start warm ups after the photo I hope you all can make it! It will also be free admission for everyone!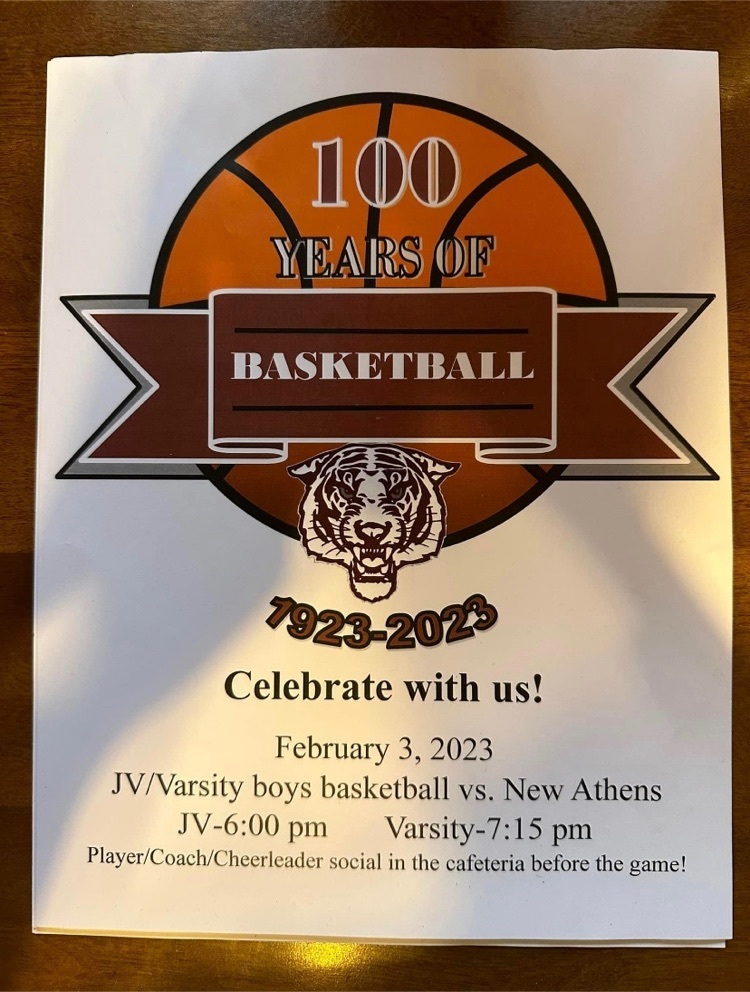 Make up dates for todays canceled athletic events are as follows: JH VB—no make up date HS G BSKB—will play Steeleville tomorrow in place of Maryville Christian HS B BSKB-will play @ KIPP tomorrow at 5:00. Bus leaves at 4:15 HS G BWL-will play Freeburg on Wednesday, Feb. 1 HS Scholar Bowl-TBA
Due to the likelihood of poor weather conditions later this evening, we are starting the boys basketball games early. This will ensure our visitors and teams get home safely. The JV boys basketball game will start at 5:00 pm tonight. The varsity game will follow.
Dupo Baseball 23 is now open! Find items that have been picked out specifically for our team. There is also spirit wear available family and friends. Check out the shop details below. OUR SHOP DETAILS - Shop Now:
https://bsnteamsports.com/shop/DBSB23
- Store Open From: January 23 - February 2, 2023