Congratulations to the 2023 Dupo High School Little Prince and Princess! Stella Freeman and Brady Polka

Reminder: March 15th = ½ day student dismissal for School Improvement – Dismissal: HS 11:20 and BV 11:50; Bluffview PTO Taco Dinner and Bookfair are later from 4-7pm.

Students cheer for Officer Carrier as he returns to town. 👮‍♂️🚓🚨🚓🚨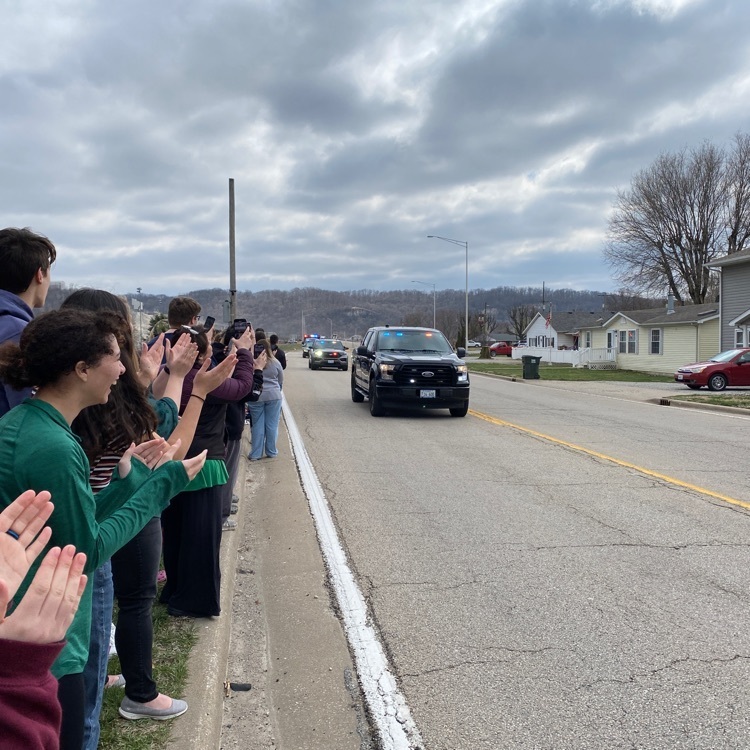 Parents! You know we ask every year for you to take the 5 Essentials Survey. Our schools need 20% parent participation in order to reflect positively on our school report cards. Right now we are averaging about 13%. Could we get a boost from everyone to push us over the threshold? THANK YOU!
http://survey.5-essentials.org/illinois/survey/parent/

Reminder: Teacher's Meeting March 6th – Student dismissal: BV 1:30pm and JH/HS 2:00pm.

Some of our students are visiting Collinsville Area Vocational Center today.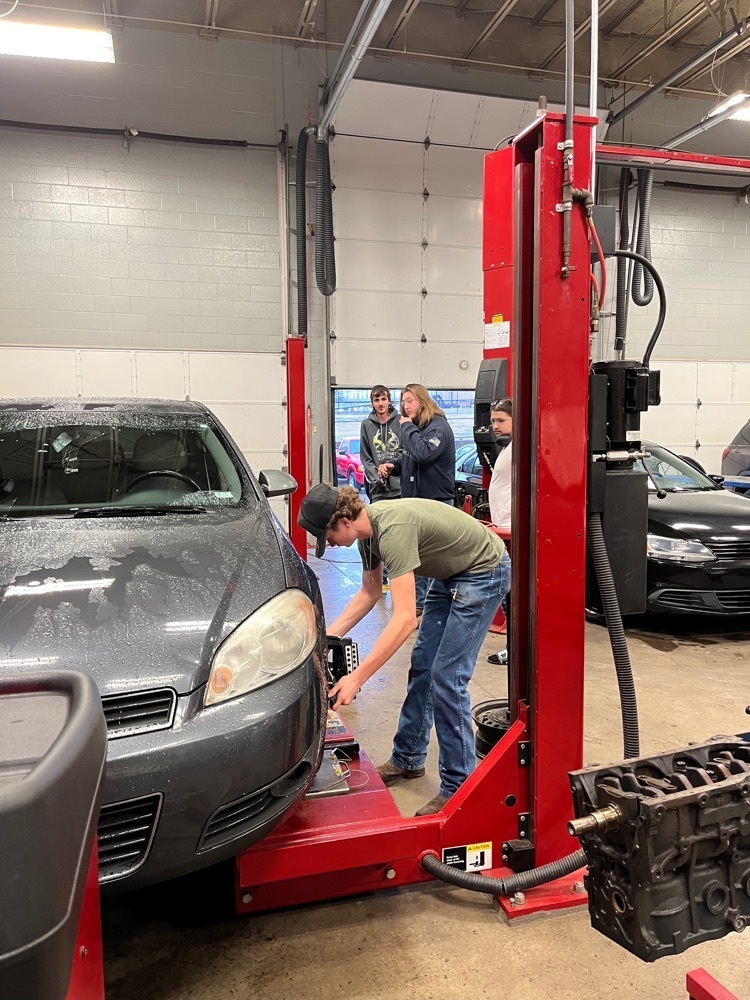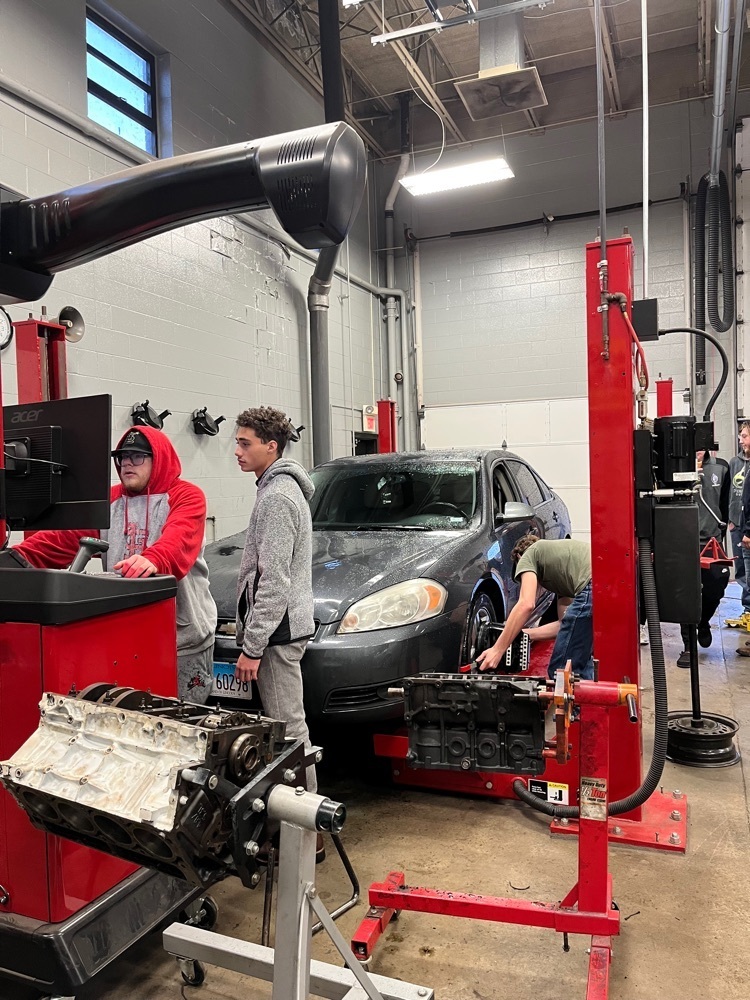 What a great event for our future leaders at Dupo High School! "Ted's Challenge Leadership Workshop"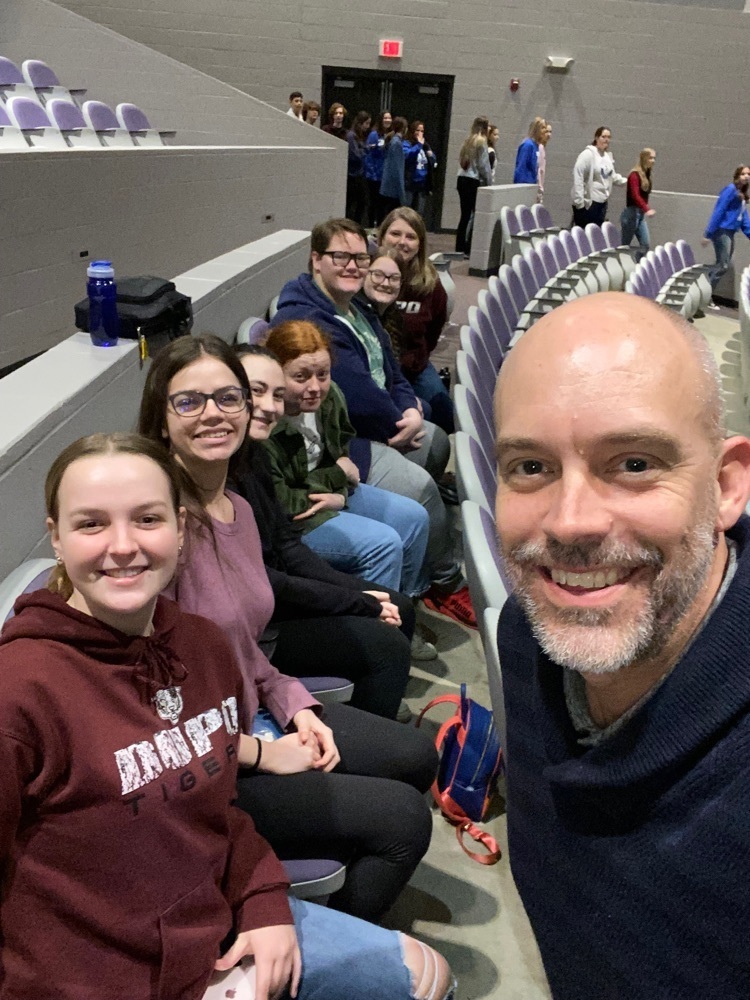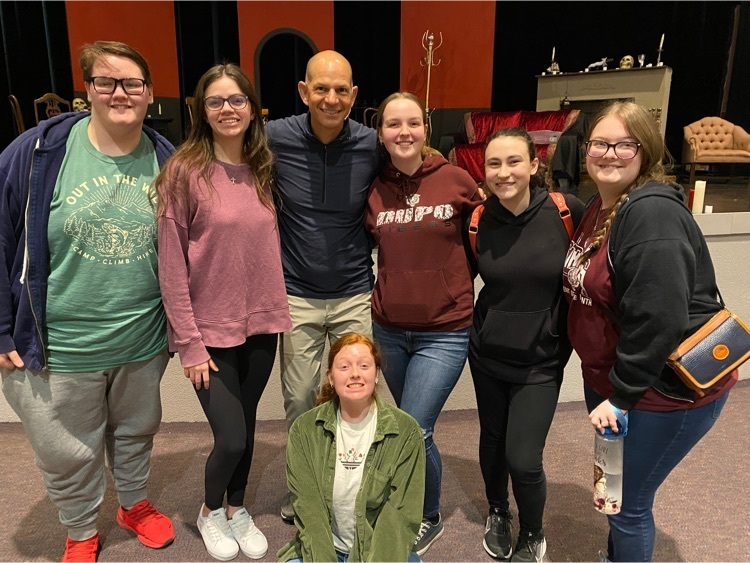 Congratulations to our Dupo High School NHS inductees.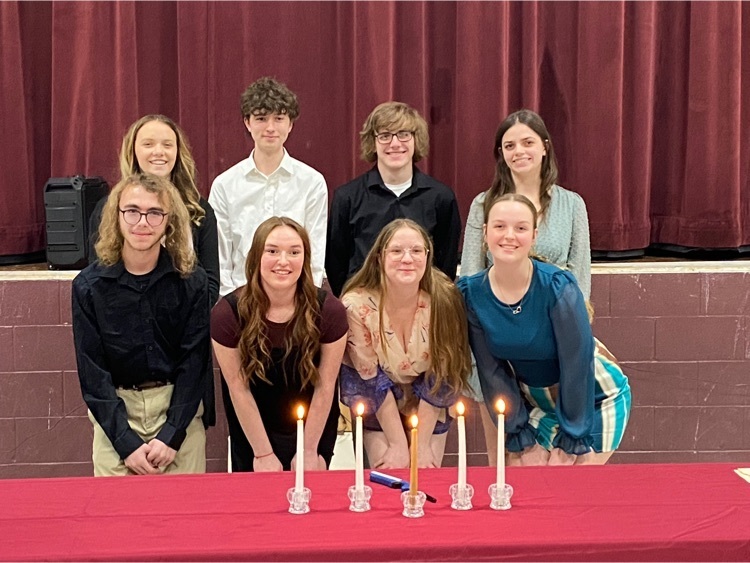 Today, some students registered for Fall Classes at SWIC! Go tigers!

#Congratulations to Maddie Ehrhard for state qualifier in bowling! 🎳

Our AFJ ROTC students showcase the flight simulator for our Board members! As expected, the plane landed safely. ✈️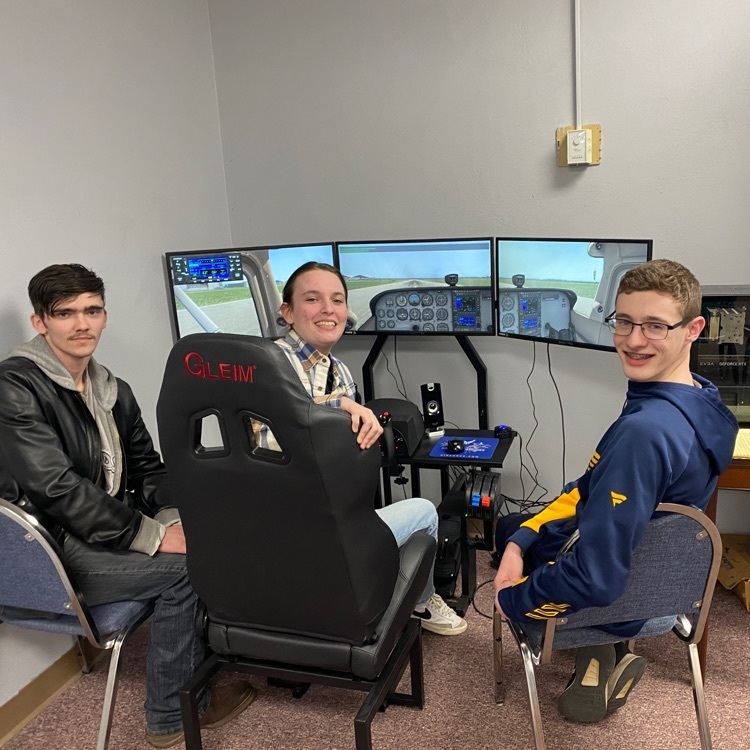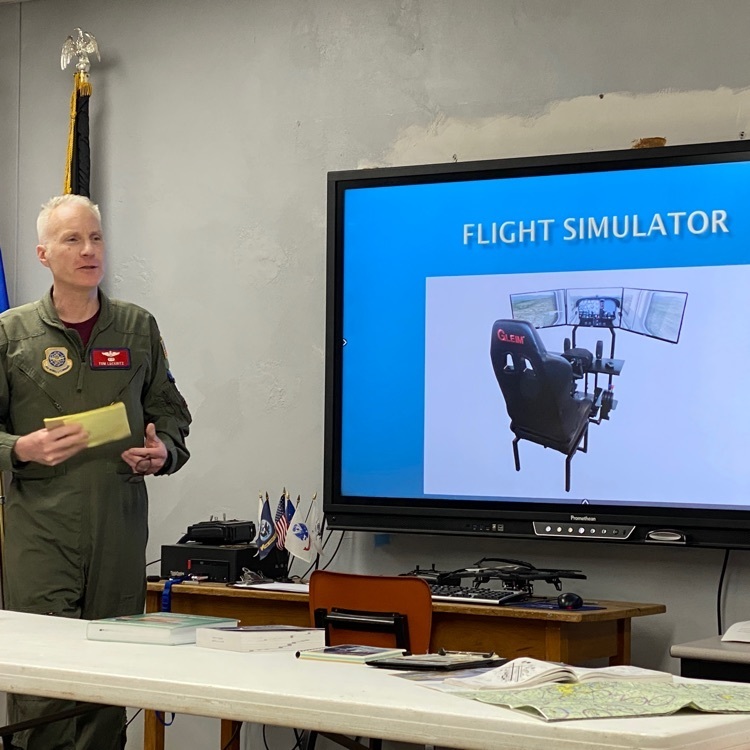 #congratulations to our February 2023 Students of the Month! #education 📚🍎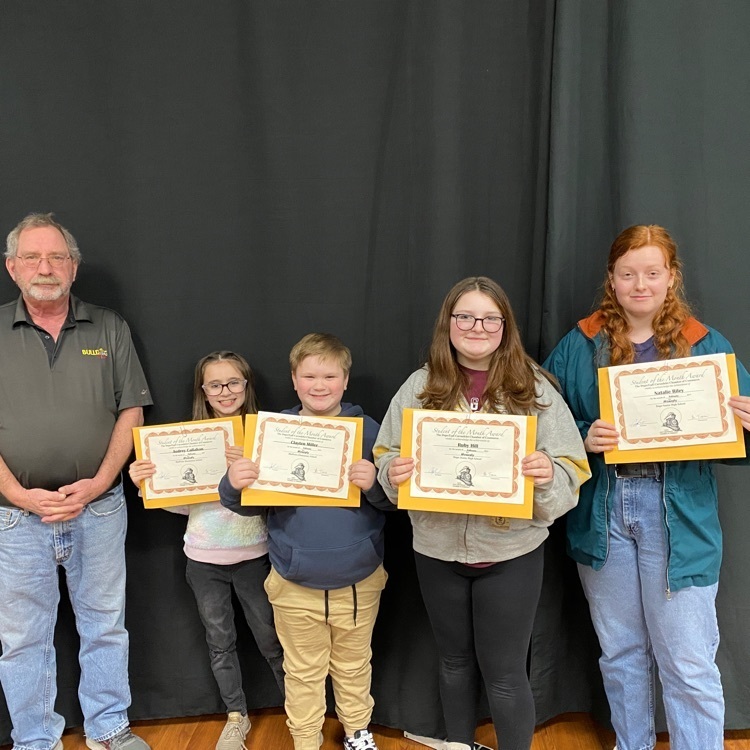 Reminders! 1. Parent/Teacher/Student Conference Date 2, February 16th 4:00-7:30 PM 2. We are also happy to announce that we will be hosting a freshman orientation session for current 8th grade students. Freshman Orientation Details February 16th, 2023 in the Cafeteria from 6:00-7:00 PM Meet freshman teachers, hear from the student support services team & browse booths for extracurricular activities and athletics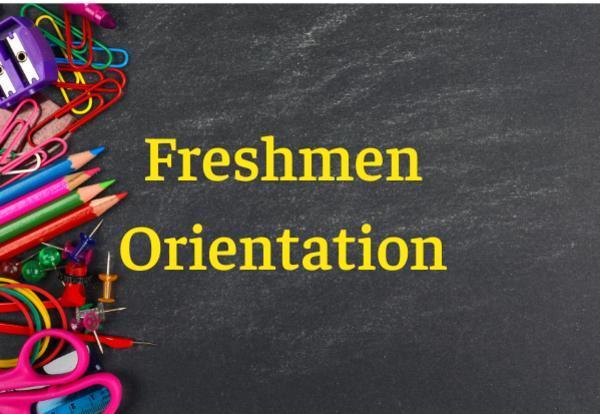 Got your #blinddate for #Valentine 's Day? #books #library 💕📚💕📚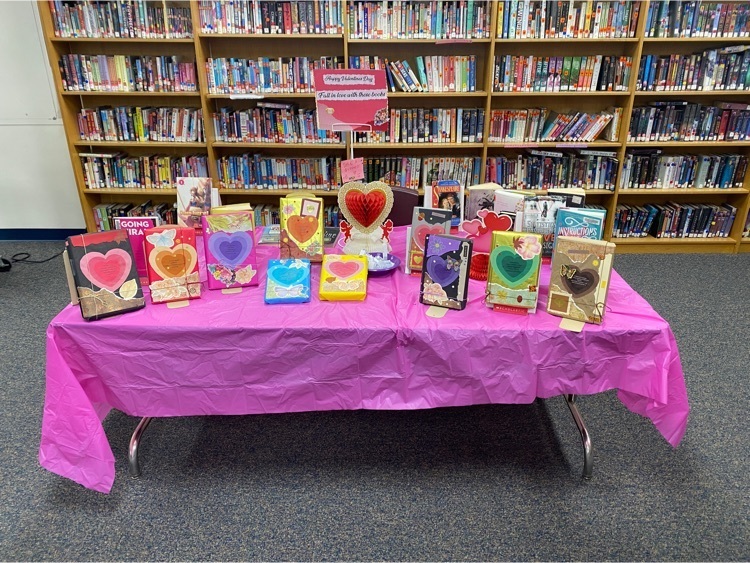 High School Incentive Day: Our next 11:20 day will be on February 14th. We will be hosting a student movie day! Any high school Students without any suspensions or more than 1 F can participate. High school STUCO valograms: Want to buy a valogram? Order a crush soda for you or a friend to enjoy! They cost 1 dollar per order and will be delivered on Valentine's Day. Game Day -Don't forget about Pictures in the little gym. and Yes, we will have Game Day this Thursday.. Jr. High Student Council (run thru 2/10/23): The Junior High Student Council will be selling Valegrams for 50 cents. What's a Valegram? It's a Lifesaver sucker that you can send to a friend or Valentine. Valegrams will be sold during guided advisory daily and will be delivered on February 14th. Don't delay. Buy one today! Float Fridays: Float Fridays are back! The Senior Class will be selling root beer floats and pizza slices during lunch on Fridays in February and March. Floats will be $3 and pizza slices will be $2. Keep an eye out for next week's word of the week. Lunch: 2/8 - Grilled Chicken, Broccoli, Strawberries, Milk

Do you have a career that you would like to share with the students at Dupo Jr/Sr. High School? We are excited to be hosting a Career Day on March 15 from 7:30-11:00am and we need your help! We are recruiting presenters to speak with our students about a variety of careers. Presenters will have time to speak with five different groups of students for 24 minutes each. We would love to have family members of our students and members of the community present. If this is something you would like to do or if you have questions, please contact Laura Kirsch at
lkirsch@dupo196.org
.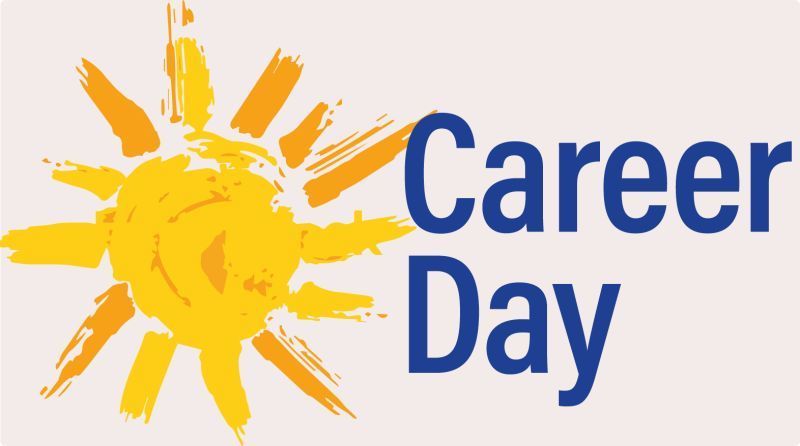 Academic Challenge (read on Tuesday, Feb. 7) Congratulations to our Academic Challenge Team as they received 2nd place at the regional competition this past Friday at SWIC. The team will advance to sectionals on March 3rd. Individual award winners are: Brianna Jackson - 1st in English Cole Tedder & Paul Woods - tied 2nd for English Connor Smitt - 1st in Physics Tamoni Jordan - 2nd in Physics Megan Kimbrel - 2nd in Biology Chase Koppenhofer - 3rd in Computer Science Great job to the team!! (Read on Tues 7 Feb): Congratulations to the Lady Tigers on their big win last night against Gibault. Ky, Steff and T, awesome job leading the team last night. Steff dropped 20, T had 15 points and 14 rebounds and Kyann, while playing a lot of point guard, had 7 points and 11 rebounds. Great job ladies. Next game Thursday night in Valmeyer. Would be awesome to have a big crowd to support us as we try to bring home the 2nd conference title in a row! High School Incentive Day: Our next 11:20 day will be on February 14th. We will be hosting a student movie day! Any high school Students without any suspensions or more than 1 F can participate. High school STUCO valograms: Want to buy a valogram? Order a crush soda for you or a friend to enjoy! They cost 1 dollar per order and will be delivered on Valentine's Day. Game Day -Don't forget about Pictures in the little gym. and Yes, we will have Game Day this Thursday.. Jr. High Student Council (run thru 2/10/23): The Junior High Student Council will be selling Valegrams for 50 cents. What's a Valegram? It's a Lifesaver sucker that you can send to a friend or Valentine. Valegrams will be sold during guided advisory daily and will be delivered on February 14th. Don't delay. Buy one today! Jr. High Student Council: Our club photo is tomorrow. Please wear your student council shirt tomorrow. Float Fridays: Float Fridays are back! The Senior Class will be selling root beer floats and pizza slices during lunch on Fridays in February and March. Floats will be $3 and pizza slices will be $2. Club Photos: Club Photos are today! Please wait for the announcement to go to the small gym for your picture. HS Baseball: There will be an open gym on Sunday February 5th at 10:00 AM, if you have any questions or concerns, please email Coach Lawrence HS Softball: There will be an open gym on Sunday February 5th from 9:00 AM - 10:00 AM. If you have any questions, please email Coach Donald. Bowling: (Read on Mon 6 Feb): Congratulations to Maddi Ehrhard for winning Regionals, she was first out of 75 bowlers. Maddie Averages over 230 for the day and will be advancing to Sectionals on Saturday. Great bowling Maddie. Prom: Upperclassmen, it is that time of the year again. Join us March 25th foe A Keep an eye out for next week's word of the week. Lunch: 2/7 - Hot Ham & Cheese, Vegetable Soup, Pears, Milk
High School Incentive Day: Our next 11:20 day will be on February 14th. We will be hosting a student movie day! Any high school Students without any suspensions or more than 1 F can participate. High school STUCO valograms: Want to buy a valogram? Order a crush soda for you or a friend to enjoy! They cost 1 dollar per order and will be delivered on Valentine's Day. Game Day -Yes, we will have Game Day this Thursday.. Jr. High Student Council: The Junior High Student Council will be selling Valegrams for 50 cents. What's a Valegram? It's a Lifesaver sucker that you can send to a friend or Valentine. Valegrams will be sold during guided advisory daily and will be delivered on February 14th. Don't delay. Buy one today! Float Fridays: Float Fridays are back! The Senior Class will be selling root beer floats and pizza slices during lunch on Fridays in February and March. Floats will be $3 and pizza slices will be $2. Club Photos: Club Photos will be next Tuesday, February 7th starting at 8:30am. So dress appropriately and reach out to your sponsor/coach with any questions. HS Sprinters: Starting next week we will be working out Mondays, Tuesdays, and Thursdays. Congratulations to the 7th and 8th grade girls volleyball team on their two victories over Marissa last night. Good luck to the 7th grade girls team this weekend as they travel to the Red Bud 7th grade volleyball tournament HS Baseball: There will be an open gym on Sunday February 5th at 10:00 AM, if you have any questions or concerns, please email Coach Lawrence HS Softball: There will be an open gym on Sunday February 5th from 9:00 AM - 10:00 AM. If you have any questions, please email Coach Donald. Bowling: (Read on Mon 6 Feb): Congratulations to Maddi Ehrhard for winning Regionals, she was first out of 75 bowlers. Maddie Averages over 230 for the day and will be advancing to Sectionals on Saturday. Great bowling Maddie. Keep an eye out for next week's word of the week. Lunch: 2/6 - Cheese Quesadilla, Peas, Blueberries, Milk
High School Incentive Day: Our next 11:20 day will be on February 14th. We will be hosting a student movie day! Any high school Students without any suspensions or more than 1 F can participate. High school STUCO valograms: Want to buy a valogram? Order a crush soda for you or a friend to enjoy! They cost 1 dollar per order and will be delivered on Valentine's Day. Game Day -Yes, we will have Game Day this Thursday.. Jr. High Student Council: The Junior High Student Council will be selling Valegrams for 50 cents. What's a Valegram? It's a Lifesaver sucker that you can send to a friend or Valentine. Valegrams will be sold during guided advisory daily and will be delivered on February 14th. Don't delay. Buy one today! Float Fridays: Float Fridays are back! The Senior Class will be selling root beer floats and pizza slices during lunch on Fridays in February and March. Floats will be $3 and pizza slices will be $2. Club Photos: Club Photos will be next Tuesday, February 7th starting at 8:30am. So dress appropriately and reach out to your sponsor/coach with any questions. HS Sprinters: Starting next week we will be working out Mondays, Tuesdays, and Thursdays. Congratulations to the 7th and 8th grade girls volleyball team on their two victories over Marissa last night. Good luck to the 7th grade girls team this weekend as they travel to the Red Bud 7th grade volleyball tournament HS Baseball: There will be an open gym on Sunday February 5th at 10:00 AM, if you have any questions or concerns, please email Coach Lawrence HS Softball: There will be an open gym on Sunday February 5th from 9:00 AM - 10:00 AM. If you have any questions, please email Coach Donald. Keep an eye out for next week's word of the week. Lunch: 2/3 - Chicken Nuggets, Fries, Applesauce, Milk